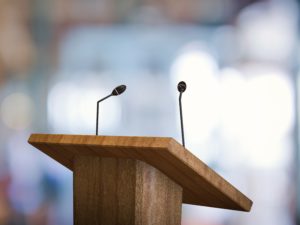 It's the same story in urban areas all across the country: With summer heat comes increased rates of violent crime. What's amazing and encouraging is that Irvington, New Jersey is bucking the trend. Tony Vauss, who is the mayor of Irvington, NJ, recently addressed state and local officials who also had a vested interest in the safety of the community.
According to EssexNewsDaily.com, Tony Vauss, mayor of Irvington, NJ, gathered in July 2019 with the township's public safety director, state Assembly members, law enforcement representatives and even federal FBI agents. The mission here was to roll out the latest version of the Summer Policing Plan that is tweaked annually so that it allows the township to better respond to new threats. As a testament to the success of this Summer Policing Plan, Irvington has gone three summers without reporting a single homicide. As previously stated, crime comes hot and heavy during the summer so this is indeed an accomplishment worth recognizing.
Tony Vauss, mayor of Irvington, NJ, took time out during the July presentation to identify "a team of police officers and firefighters who will be patrolling the community to hear directly from residents what their issues and concerns are." The report adds that the objective here is to "enhance the ways in which police and fire can better serve and protect the Irvington community." What's more, "a fleet of new police vehicles" were unveiled during the event with the purpose of being able to be put to use right away as part of the 2019 Summer Policing Plan.
Violent crime in New Jersey has also been on a downward trends, which is encouraging. According to NPR affiliate WNYC, homicides and robberies were down as of the end of 2018 compared to the previous two years. New Jersey State Police statistics show that there 274 homicides in 2016 compared to 185 as of September 2018. That's a 32 percent drop and is in contrast to expectations from those who feared the elimination of cash bail in the state. ""All the people who predicted that there would be, you know, this purge, where crime rates would simply spike, they've been demonstrably proven wrong," an American Civil Liberties Union attorney told WNYC.
Tony Vauss, who is mayor of Irvington, NJ, is encouraged by both the progress in his down and across the Garden State as a whole. There's no rule that says summer needs to bring crime with it and we're all obviously making progress toward that goal.