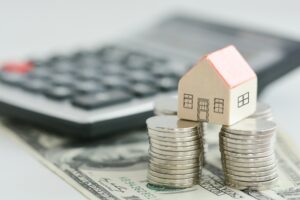 Owning your own home is a cornerstone of the American dream. With this objective in mind, officials in Essex County recently gathered in Newark to announce efforts that will help residents of Irvington and beyond accomplish this. As part of the NeighborhoodLIFT program, Wells Fargo, NeighborWorks and New Jersey Community Capital are joining forces to provide down payment assistance to qualified applicants.
Mayor Vauss, who has led Irvington during an era of recent prosperity, is "grateful" for the program that will benefit Essex County, according to a Sept. 19, 2019 article from EssexNewsDaily.com. "I want to really thank Wells Fargo for initiating the kind of conversations that we need to have in our communities, but not just talking about it, stepping up and doing something productive so the members in our communities can all benefit," Mayor Vauss said. A regional president with Wells Fargo added that this program is designed to allow recipients to "build wealth and live in safe, stable, affordable homes."
NeighborhoodLIFT has been unfurled 74 times prior to this fall's announcement. According to the article, it's part of a $1 billion program that Wells Fargo champions and is intended to target home affordability. The problematic fact of the matter here is that many Americans are spending one-third of their total income on housing. BusinessInsider.com notes in a spring 2019 article that the "best financial move you can make is to literally move to a less expensive home." By changing your lifestyle and being realistic about what kind of house you can afford – and taking advantage of programs like NeighborhoodLIFT in Essex County – it's possible to save your earnings instead of paying off high mortgage fees and other associated costs.
This type of knowledge isn't imparted overnight and it's only fair to let those folks looking to become homeowners have the opportunity to learn about all the steps that come next. To that end, Mayor Vauss notes the official launch of the NeighborhoodLIFT program will be held on Saturday, Oct. 3, 2019 at the Renaissance Newark Airport Hotel from 9 a.m. to 2 p.m. Those who attend will be learn if they are eligible for the $20,000 grants that are designed to kick-start the home-buying process. In light of the fact that most home-buyers are putting down far less than the 20 percent of the total home price, a $20,000 grant will go a long way toward covering all the fees incurred during the onset of homeownership.